About Me
I am a journalist with more than twenty (20) years of experience. Currently, I am the evening anchor for WATN-TV (ABC) in Memphis, TN. I received my bachelor's degree in mass communications from Alcorn State University and my master's degree in broadcast journalism from Jackson State University.
During my journalism career, I have covered everything from the Mississippi murder trials of Byron De La Beckwith and Sam Bowers to the Space Shuttle Columbia disaster in Texas. I have featured local Miss America Pageant contestants by following them to Atlantic City. My daily reports about the impact of Hurricane Katrina included an in-depth interview with Mississippi Governor Haley Barbour. I also interviewed notable figures and broke many stories in the lacrosse rape investigation at Duke University in North Carolina.
I have also interviewed former NAACP president Myrlie Evers, presidential candidate John Edwards, the late Rosa Parks, the Reverend Jesse Jackson, the Reverend Al Sharpton, basketball greats Magic Johnson and Charles Barkley, and the late blues legend the B.B. King. And, my reporting on Emmett Till earned me an Emmy nomination.
I founded Katina Rankin Enterprises (KRE), a public relations firm. My public relations work took me to three countries: Israel, Egypt, and Palestine.
My passion truly is helping people. I have given back to the community by speaking to hundreds of church groups, schools, and universities through the years. I have also taught writing classes at Jackson State University. I was honored to give the commencement address at Alcorn State University. And, I was featured on the Oprah Winfrey Show.
I am a member of Alpha Kappa Alpha Sorority, Inc., the National Academy of Television Arts and Sciences, and the National Association of Black Journalists.
I am very humbled to add author to my vitae. I authored and recently published "Up North, Down South: City Folk Meet Country Folk," a children's book. My second children's book, "Kendall's Kitchen: Healthy and Hearty Recipes for Kids" has been written and will be published soon.
As we say in news, "stay tuned", for what's next.
My Books
Check out my latest book.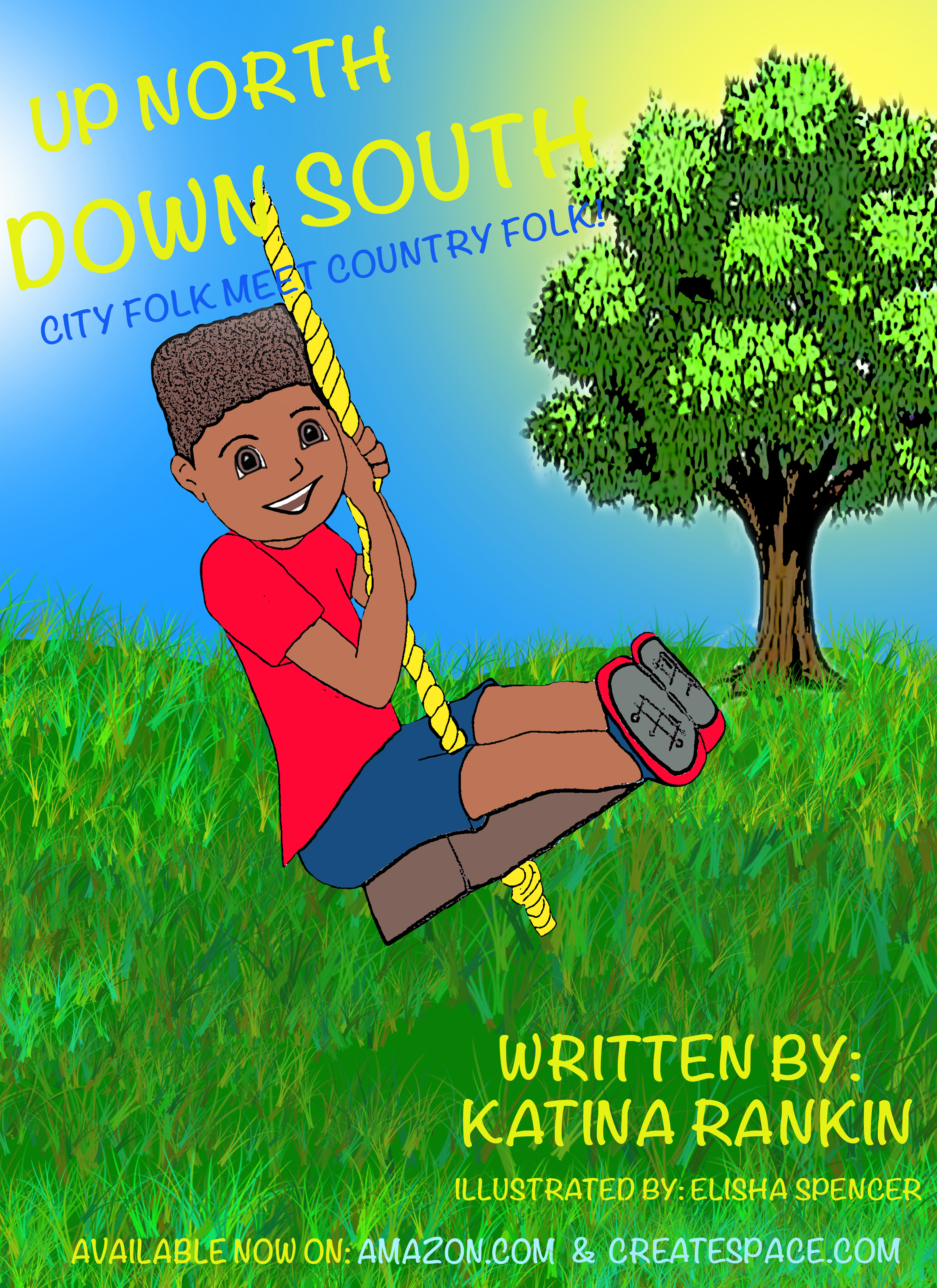 "Up North, Down South: City Folk Meet Country Folk", is a book that shows young people it doesn't matter your geographical area, we are more alike albeit southern or northern.
9-year-old McKennley and his 7-year-old sister Kendall are growing up in New York City. They are about to go on a summer vacation to Mississippi where they've heard several rumors about the rural state.
Rumors like "Folks from the south talk funny. They say y'all and wave at everybody they pass on the street. They don't have regular pets like cats and dogs. They only have cows, goats and chickens. And, sometimes they act like cavemen".
"This book takes children on a journey across Mississippi, while addressing still-too-common misconceptions about the state in an age-appropriate manner. This book entertains the reader while showing that Mississippi is a wonderful state with wonderful people. I believe this book will instill pride in Mississippi's children, as well as help the children outside of our state gain an appreciation for Mississippi." - Marcus L. Thompson, Chief Administrative Officer at the Mississippi Institutions of Higher Learning.
"Up North, Down South" is a chapter book for children Pre-K through 5th grade with global themes and relevance.
Purchase your copy today at
AMAZON
or
CREATESPACE
.